Safe links for kids or inside littles!
All of these links were checked at the time of the making of this page and were found to be safe.
This site is definitely
Tiggering!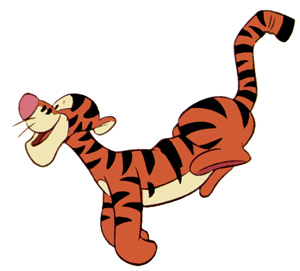 ---
Tigger's Song!
---

this is probably one of the best winnie the pooh sites on the web
tiggers place
has tigger downloads and has tigger for president
disney's winnie the pooh places
links to disney's winnie the pooh places and other toons too
expotition
an expotition thru 100 acre woods, coloring book pages etc
Page at Pooh Corner
need I say more Pooh stuff
Vicky's Tigger World
Tigger games, tigger screen savers, tigger wallpaper etc
Michael's interactive Kaleidoscope
a fully functioning interactive kaleidoscope that is a ton of fun
Early childhood art lessons
great art projects complete with instructions
Hands on musuem
Lots of things to see, learn, and do
Games kids play
all the games kids play like duck duck goose etc
Lego activities
how to build things with legos
Games you can't lose
tons of games and some educational too
kaleidoscope webpage
a webpage making program for temporary webpages just for kids
rainyday
this is just a fun cartoon to watch with frogs
safe hug
a place to get a safe hug from sylvester the cat
Virtual Desert
A fun icky or yummy looking ice cream sundae maker
The idea box
tons of ideas to do
TY Beanie babies
original home of the beanie babies
Weblittles
Special place just for littles free email, message boards, games and easy to make webpages

---
Navigations

Awards-You can apply for, next page!
---
Tigger's famous sayings
On Boffing:
"All I did was coughed," said Tigger. "He bounced," said Eeyore. "Well, I sort of boffed," said Tigger.
On What Tiggers Can Do:
"Can they fly?" asked Roo. "Yes," said Tigger. "They're very good flyers, Tiggers are, Stornry good flyers." "Oo!" said Roo. "Can they fly as well as Owl?" "Yes," said Tigger. "Only they don't want to." "Why don't they want to?" "Well, they just don't like it, somehow." Roo couldn't understand this, because he thought it would be lovely to be able to fly, but Tigger said it was difficult to explain to anybody who wasn't a Tigger himself.
On Individuality:
When he awoke in the morning, the first thing he saw was Tigger, sitting in front of the glass and looking at himself. "Hallo!" said Pooh. "Hallo!" said Tigger. "I've found somebody just like me. I thought I was the only one of them."
On What Tiggers Like:
"Oh, there you are, Tigger!" said Christopher Robin. "I knew you'd be somewhere." "I've been finding things in the Forest," said Tigger importantly. "I've found a pooh and a piglet and an eeyore, but I can't find any breakfast." Pooh and Piglet came up and hugged Christopher Robin, and explained what had been happening. "Don't you know what Tiggers like?" asked Pooh. "I expect if I thought very hard I should," said Christopher Robin, "But I thought Tigger knew." "I do," said Tigger. "Everything there is in the world except honey and haycorns and — what were those hot things called?" "Thistles" "Yes, and those."
On How Tiggers Say Goodbye "TTFN ! Ta! Ta! For Now! Woo hoo hoo hoo!"